Being a student isn't all easy. There are many struggles that matric and intermediate students face. Among these struggles, academics often pose to be the most pressing challenge. Between learning lengthy syllabus and preparing for daunting final exams, there are a lot of problems that students experience. 
Here are some of the most common academic struggles faced by matric and intermediate students, as well as some solutions to overcome it. 
Difficult Syllabus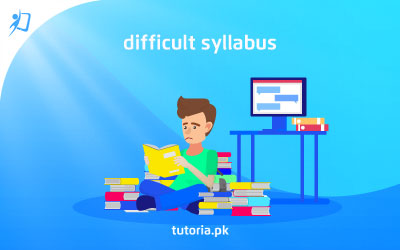 In matric and intermediate, students are faced with an advanced syllabus for each subject. It requires deep understanding and solid foundations to effectively learn these concepts. Unfortunately, students often face challenges in understanding the concepts. There are various reasons for this, such as:
Ineffective teaching methods by their teachers

Unclear basic concepts which make it difficult to learn advanced chapters

Exam stress or anxiety that is a barrier to learning

A lack of interest which makes students unbothered to learn the concepts
Whatever the reason is, students who have unclear concepts are unable to learn effectively. This not only affects their academic performance in school but can cause their exam preparation to suffer, leading to poor marks in the final exams.
Luckily, there are some ways to overcome this challenge. Students can learn to cope with the difficult syllabus, and even master the trickiest of concepts with these simple tips:
Manage your stress. Take deep breaths and tell yourself that nothing is too difficult for you to learn

Set your mind to it. Study with the complete concentration and avoid distractions that can hinder your understanding

Ask for help when you are confused. Waiting until the last minute will only increase your hopelessness, making it even harder to understand the concepts

Go back and learn the basic foundations and concepts for each subject. Covering the basics will make it easier for you to understand the trickier chapters included in matric and intermediate

Practice and revise as much as possible. After learning a chapter, solve all the related past papers questions and revise frequently. This will facilitate a stronger understanding and memory retention.
Ineffective Study Materials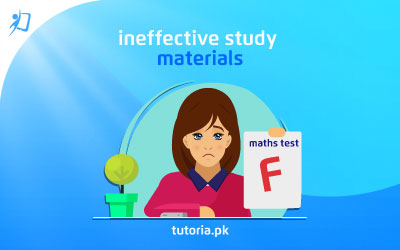 This is a huge problem faced by many matric and intermediate students. A lack of good quality study materials can make it difficult to study and learn. Unfortunately, local bookstores often do not carry authentic and reliable exam preparation materials such as solved past papers, book notes, etc… This makes it very difficult for students to effectively study for the upcoming exams. 
A lack of good quality study materials can make students unaware of the correct paper pattern and questions for the final exams. In worst cases, the poor quality study materials may contain inaccurate or incorrect information, which causes students to perform poorly on the final exams. 
In order to overcome any academic challenges faced by poor quality study materials, check out the following steps:
Check out tutoria.pk, Pakistan's first comprehensive online education platform, for authentic and high-quality exam preparation resources such as solved past papers, book notes, and more, created individually for each educational board

Check the latest syllabus of your particular educational board for the recommended textbooks and study materials

Verify all information in third-party book notes with your teacher, the recommended textbook, or solved past papers

Avoid using exam preparation study materials that are shady or do not provide information that is relevant to your educational board
Exam Preparation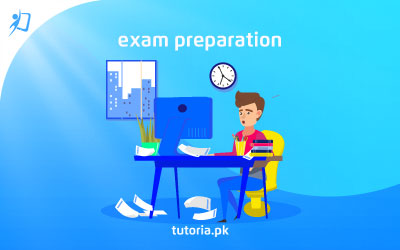 When it comes to matric and intermediate students, exam preparation is the most daunting of all academic challenges. The thought of final exams is enough to make many students break out into extreme stress. In the worst case, exam stress can manifest into several physical and mental symptoms which negatively affects exam preparation. 
Moreover, several matric and intermediate students underestimate the importance of effective exam preparation. As a result, they procrastinate, only to face stressful nights before the final exams cramming the entire syllabus. This ineffective study method leads to poor academic performance. 
In order to overcome this challenge, students must simply adopt a strong exam preparation strategy. Here are tips to do so:
Manage your stress. Check out different stress management techniques to overcome your fear of final exams

Create a study schedule. This should give you sufficient time to study for each subject on a daily basis

Do not wait until the last minute to study and do not cram. Instead, start studying early and adopt a "slow and steady" approach to learning

Use exam preparation resources such as solved past papers to test your knowledge and learn the paper pattern and techniques for attempting the final exams

Experiment with different study methods according to your preferred learning style. Depending on rote learning can lead to low comprehension, which will affect your performance on final exams

Establish healthy habits such as adequate sleeping, daily exercise, and a balanced diet. This will promote better brain health and memory retention, which will help you with the final exams.
Therefore, while there are several academic challenges that matric and intermediate students may face, they are not impossible to overcome. Following these tips can make the entire learning and exam preparation process much easier, and even enjoyable.