There are so many amazing job opportunities available in the world, that students should feel free to explore these different opportunities without restricting themselves to typical jobs. 
One such intriguing job opportunity is as an archaeologist. Many intermediate students grow up watching movies and cartoons that depict scenes of archaeologists but are completely lost when it comes up to find out how to become an archaeologist. So, if you are interested in this fantastic job opportunity, then keep reading!
What is Archaeology?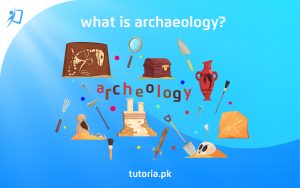 Archaeology is the scientific study of the material remains from past human life and activities. This includes exploring ancient artifacts, buildings, and even civilizations. Archaeology is studied in order to understand and learn about past generations. Everything from old hand-made crafts, weapons, and tools are studied. 
Archaeology combines the study of anthropology, science, history, and geography in order to understand the material remains of past human life.
Thanks to the study of archaeology, humans are able to get an idea of everything from the Egyptian civilization to the Gandhara civilization, and all the fascinating architecture and crafts that were involved in those ancient civilizations. 
Types of Archaeology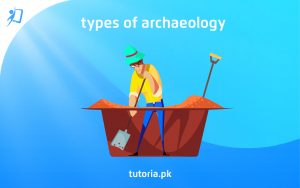 There are many different branches of archaeology. While the study remains the same, each branch has its own way of collecting data and making deductions about past civilizations and human life. Here are the major types:
Prehistoric Archaeology: Study of cultures that to do not have writing or records
Protohistoric Archaeology: Study of cultures that have incomplete records
Historical Archaeology: Study of cultures with well developed and documented historical records
Underwater Archaeology: Study of materials remains that are underwater such as ships, submerged sites, etc..
How to Become an Archaeologist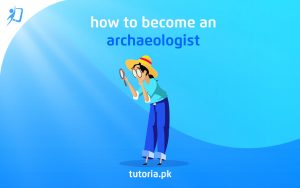 For intermediate students who would like to become an archaeologist, the process is fairly simple. Most high-level archeological job positions require a Masters's degree, although there are also entry-level positions available for bachelor graduate students.
Matric Exams
Firstly, be sure to study thoroughly for your matric exams to score good marks. Good exam preparation will help you gain admission into a reputed university. You can use the matric solved past papers and exam preparation resources to help you score well in the final exams. There is no specific subject group to study, so you may choose between the science group or arts group. Pay extra attention to Pakistan Studies as this will provide you with tons of historical information, which is helpful for becoming an archaeologist.
Intermediate Exams
The intermediate exams are an important part of your career path to become an archaeologist. You must score good marks in your intermediate exams in order to get admission into a good university. As far as subjects are concerned, you may choose to study pre-medical or pre-engineering. However, the Faculty of Arts (FA) may be a good option to study subjects like general history or anthropology. Once again, pay heed to Pakistan Studies during your exam preparation, but be sure to score well in all subjects. For the best exam preparation, use tutoria.pk's solved past papers and exam preparation materials for intermediate students. 
Bachelor's Degree
To become an archaeologist, most people pursue a Bachelor's degree in Anthropology. This is the study of cultures and gives well-rounded knowledge of history, archaeology, cultures, and geography needed to become an archaeologist. Some universities also offer a specialized Bachelors's Degree in Archaeology, so intermediate students can opt for that as well. Both degrees are a 4-year program. 
Master's Degree
After the completion of the Bachelor's degree, most job positions require a Master's Degree as well. You can opt for a Master's degree in Archaeology or Anthropology. Both programs will be a 2-year program. Opt for a university that offers a good archaeology lab and fieldwork experience. This will give you better exposure to the actual field.
Become an Archaeologist
Once your education is complete, you can officially become an archaeologist! Jobs are available in archaeology agencies, museums, preservation agencies, historic sites, or government agencies. There are many opportunities for both fieldwork and laboratory positions. 
Hence, becoming an archaeologist is a simple easy process. Be sure to study hard and learn everything you need to succeed in this fantastic field!