Being the leading digital online education platform in Pakistan tutoria.pk has helped thousands of students to study during the pandemic.  Our freely available content include book Q&As and interactive quizzes while our paid content covers animated video lectures and  past papers. t-card is the payment method used by students to buy packages and products offered by tutoria.pk.  There are three ways to buy a t-card. Check out our guide on How to Buy T-Cards by clicking the link below:
Now keep scrolling to find out how you can add the amount from t-card to your tutoria wallet.
How to add t-card to tutoria Wallet via app?
To begin, you'll need to download our app, as well as register on the app. Once you have logged in, choose the menu icon on the bottom left corner of screen (outlined in the screenshot below).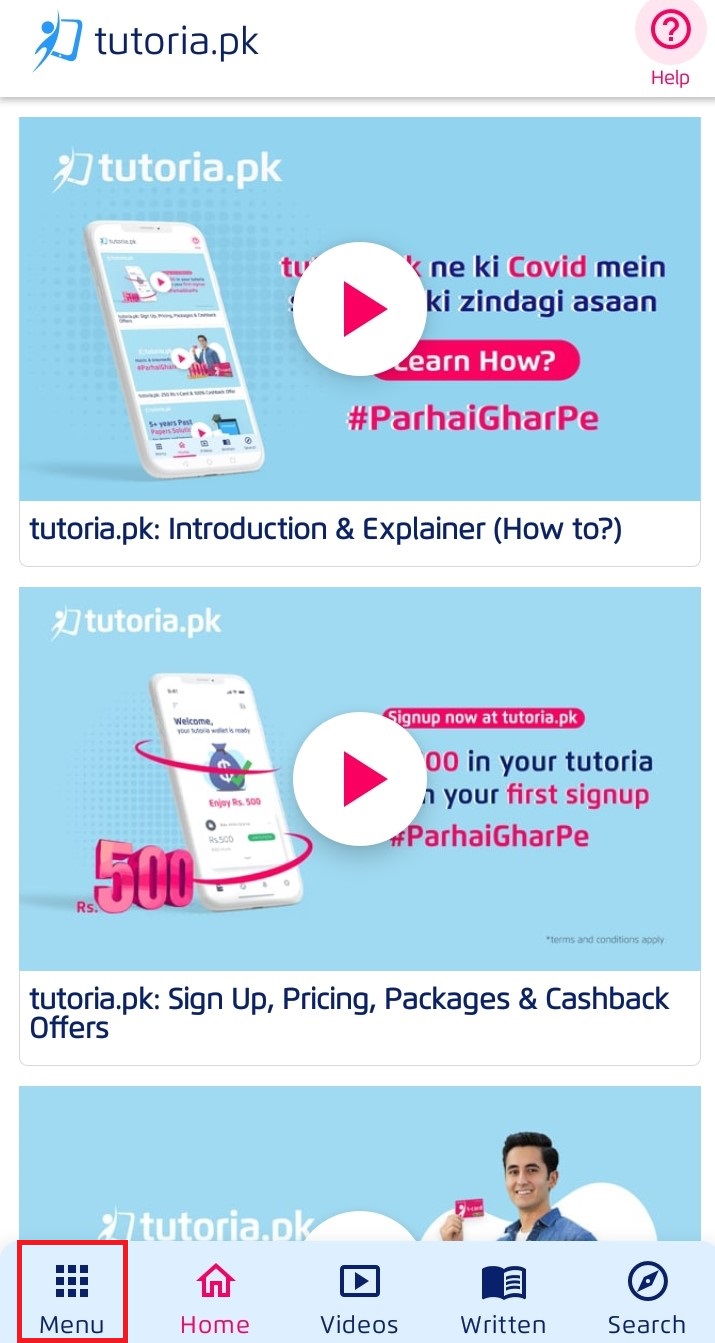 Following sidebar will pop up on your mobile screens. From there tap the "My Wallet" option.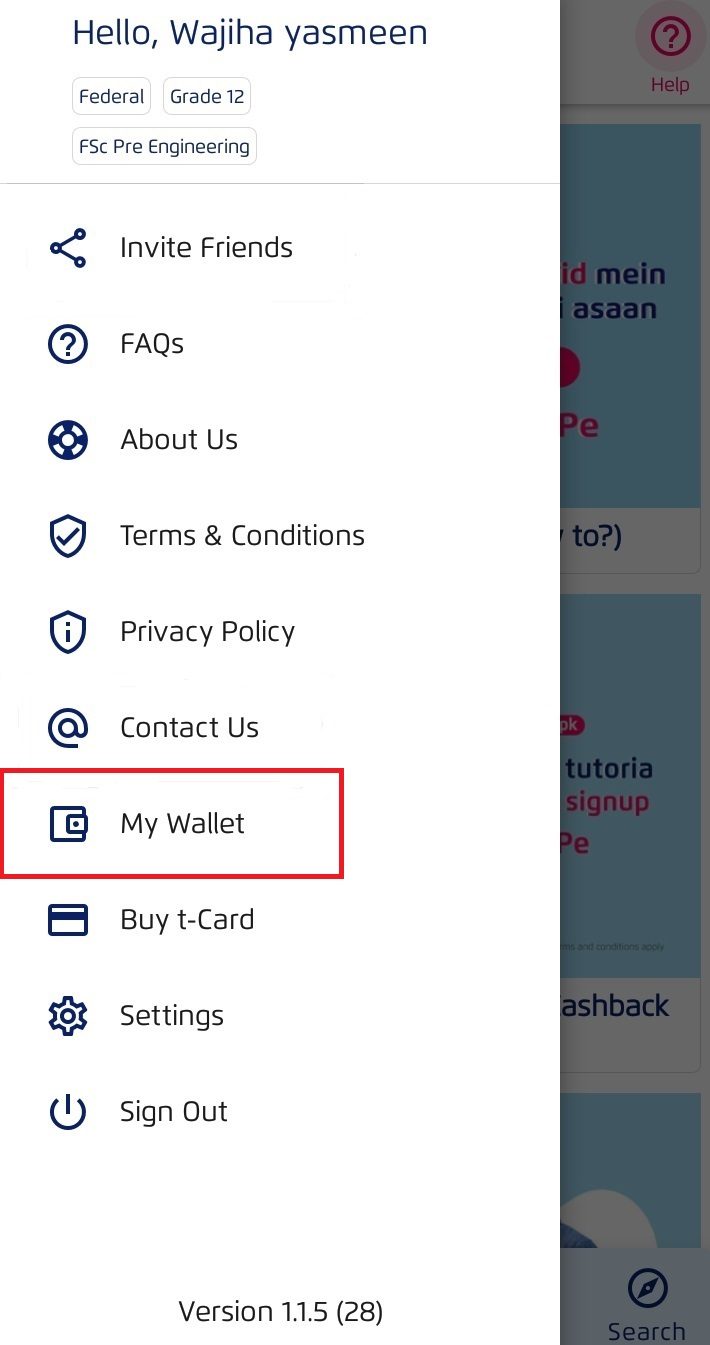 Afterwards you will be asked 14 digit scratch code from the t-card that you have received in email (in case of digital delivery) or written on the physical t-card.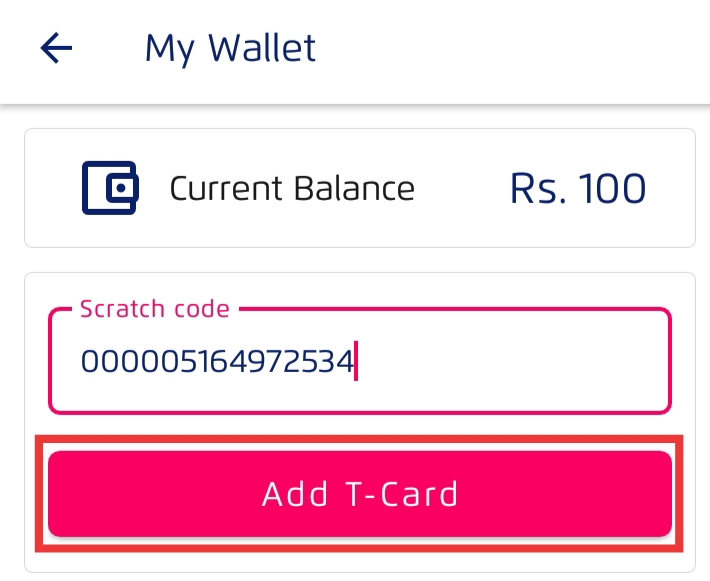 Lastly, select the "Add T-Card" button (outlined in the screenshot above) to pop-up your tutoria wallet.
How to add t-card to tutoria Wallet via web?
If you are using our platform via tutoria.pk's website, then you will be given an option to add t-card to wallet at the time of payment. When asked to select payment method, click on t-card icon.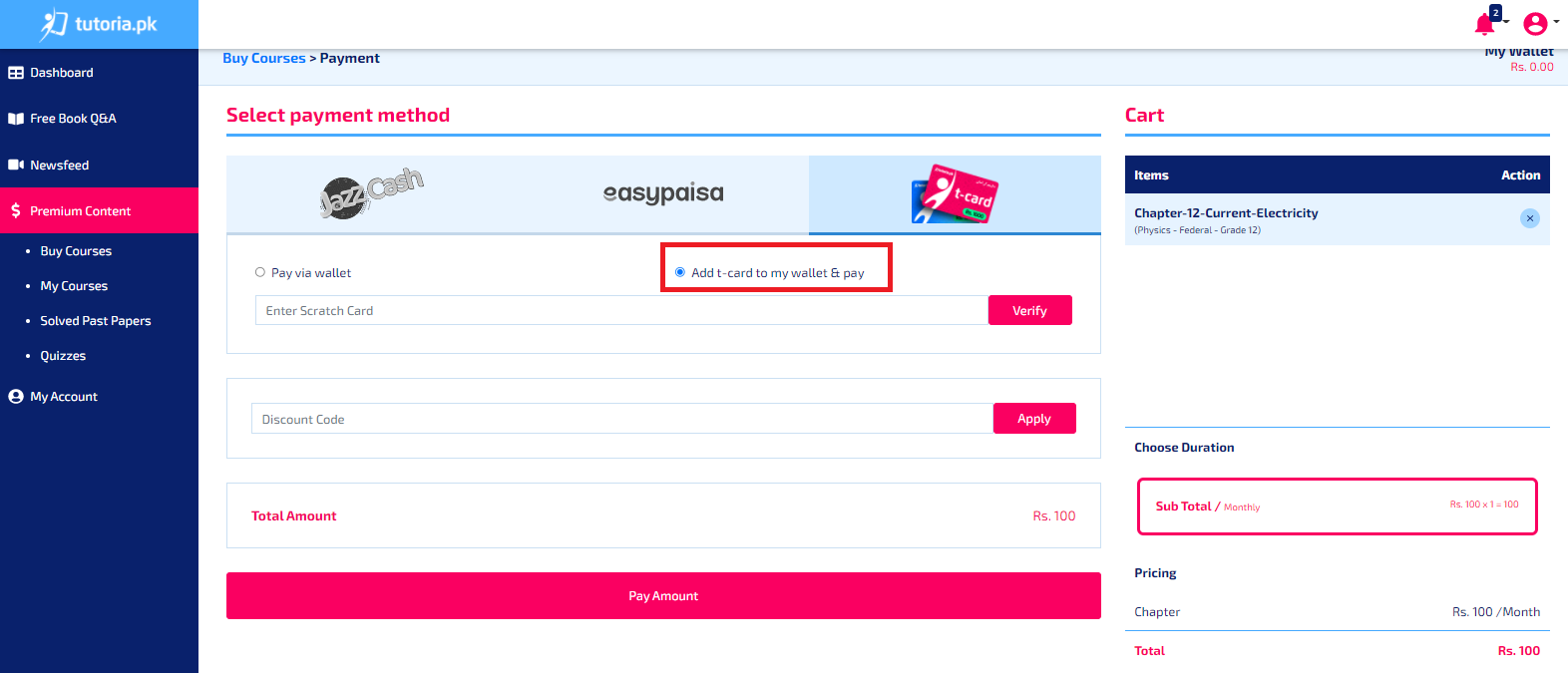 Check the "add t-card to may wallet & pay", fill in the scratch code in the designated slot and click verify.
Using this amount, you will now be able to take advantage of our  packages or gain access to our premium quality e-learning materials.