At tutoria.pk we believe in "Quality education for all", therefore in order to make our products accessible to everyone, we offer multiple options of payment. Users can access our products via a t-card, that they can be buy via easypaisa/jazzcash, order online, or from their nearest bookstores. In this article we will demonstrate the procedure of buying a t-card using these methods.
First of all, go to our website and click "Buy t-card" option from the menu bar at the top of the screen: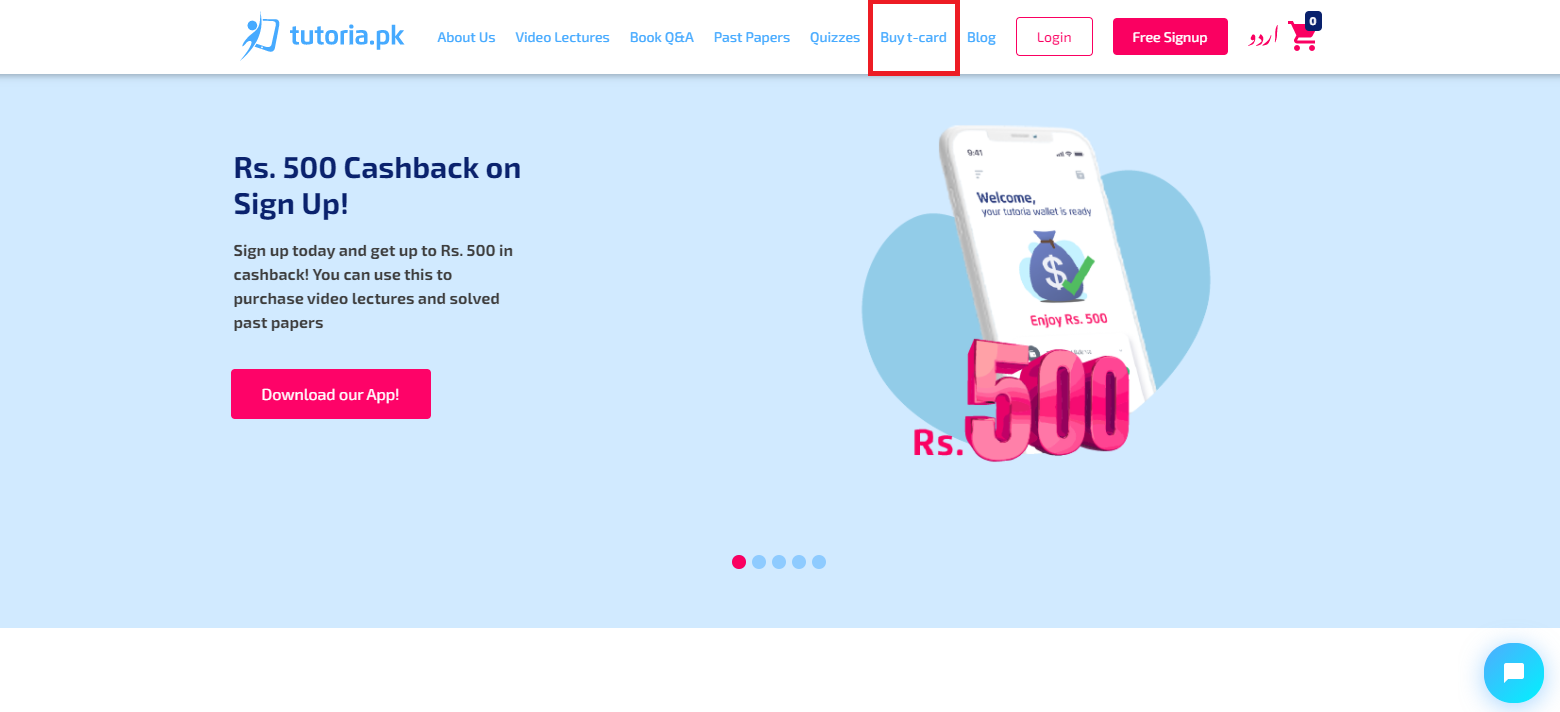 Scroll down to the bottom of  the page and select the t-card of your choice:

As outlined with a red box in the following screenshot, you can see various options of buying t-card. Select the most feasible option and continue:

1. Digital Delivery:
Digital Delivery allows you to pay for your card online through JazzCash or Easy Paisa. You will be given a scratch code via email after the payment that you can enter to purchase video lectures or past papers.
Enter your phone number and Email.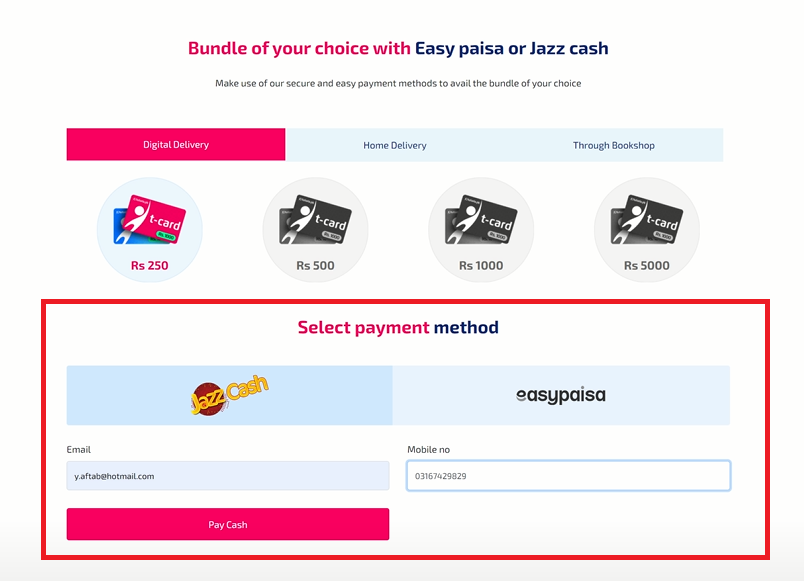 Hit the "Pay Cash" Button. You will receive a notification on screen confirming your payment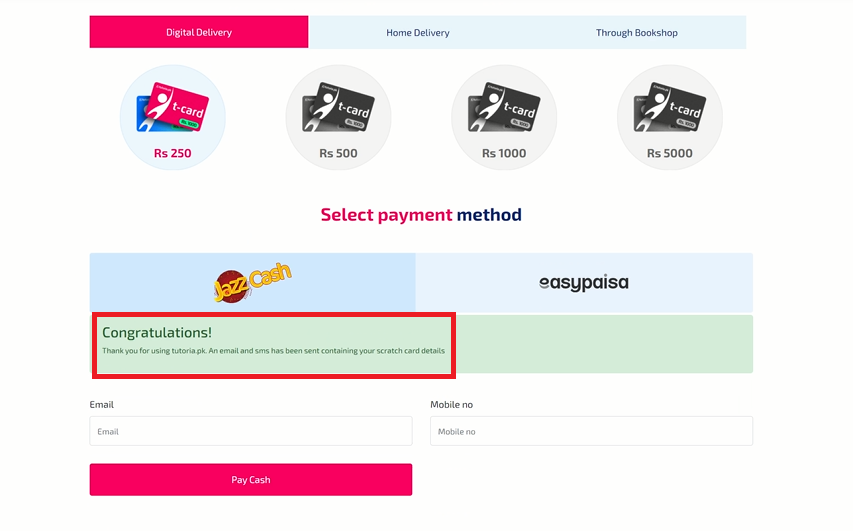 2. Home Delivery:
With this option, you can get our t-card delivered to your house and pay cash on delivery.  To place your order, click the "Home Delivery" button. Press start.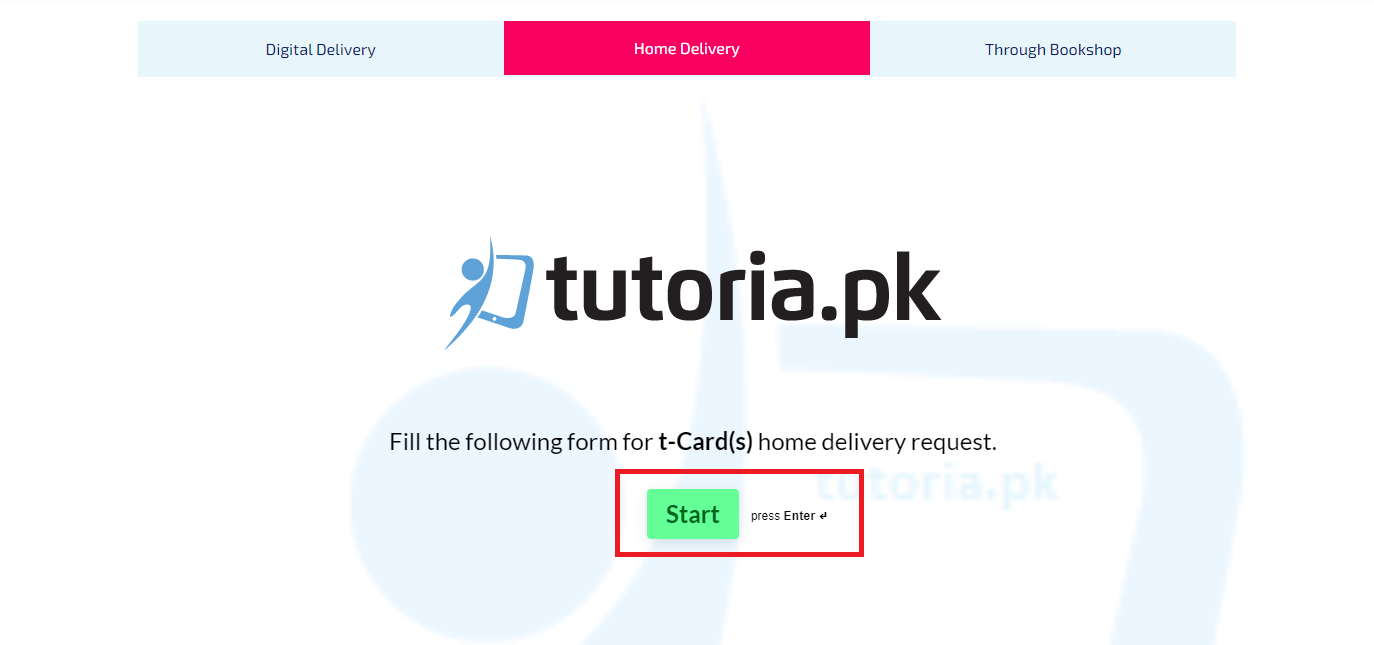 Enter your name, contact number, city, address, and t-card category.
Lastly click submit.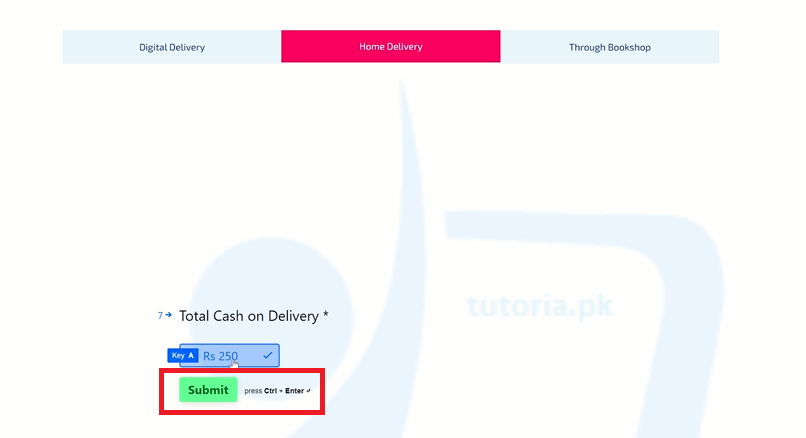 Bonus! we provide free delivery all across Pakistan.
3. Bookshop Locator:
Choose the "through bookshop" button.
Enter your city from the drop down list.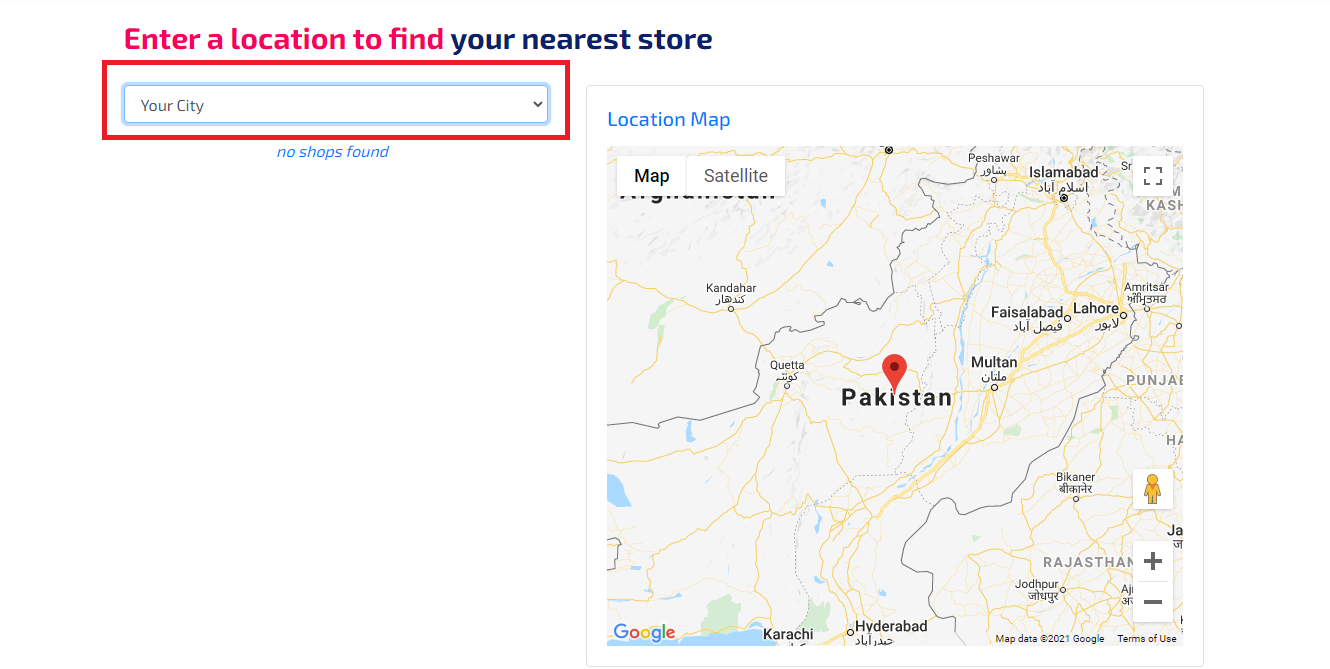 A list will appear with the names of bookstores in your city from where you can buy the t-cards.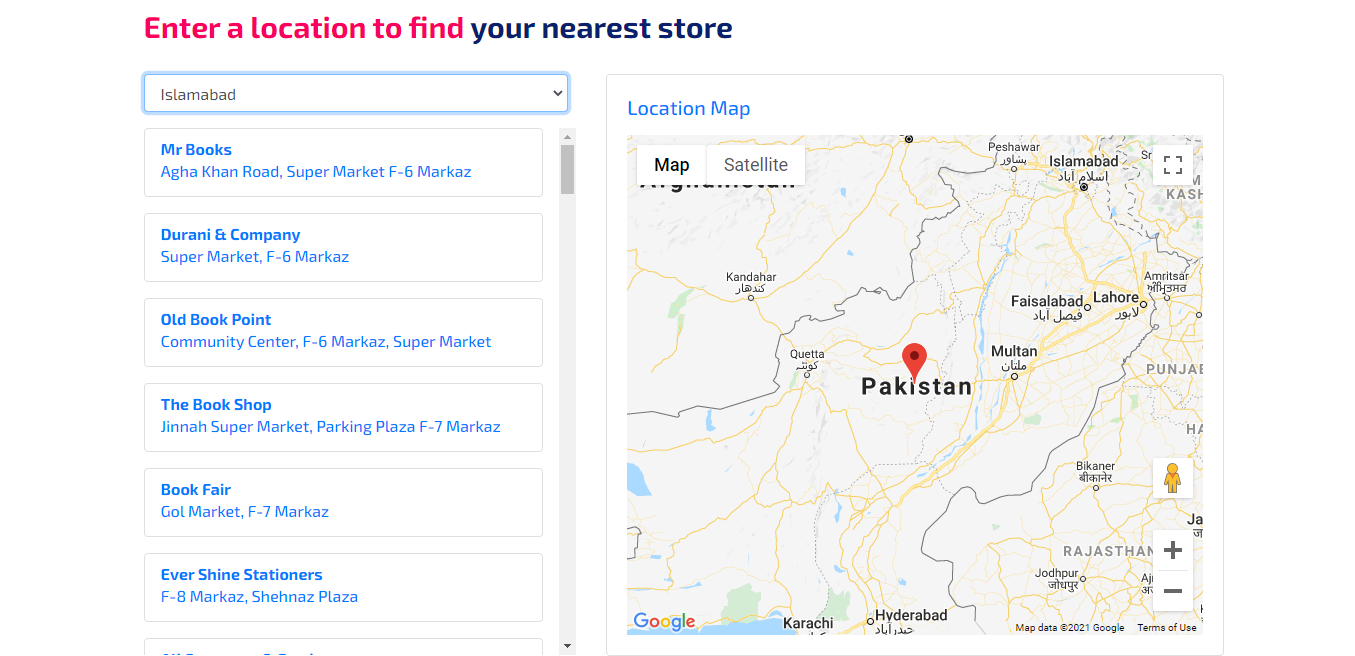 Click on any store to view its exact location.
Click on the "view on google maps"  outlined with a red box to see its distance and directions from your home.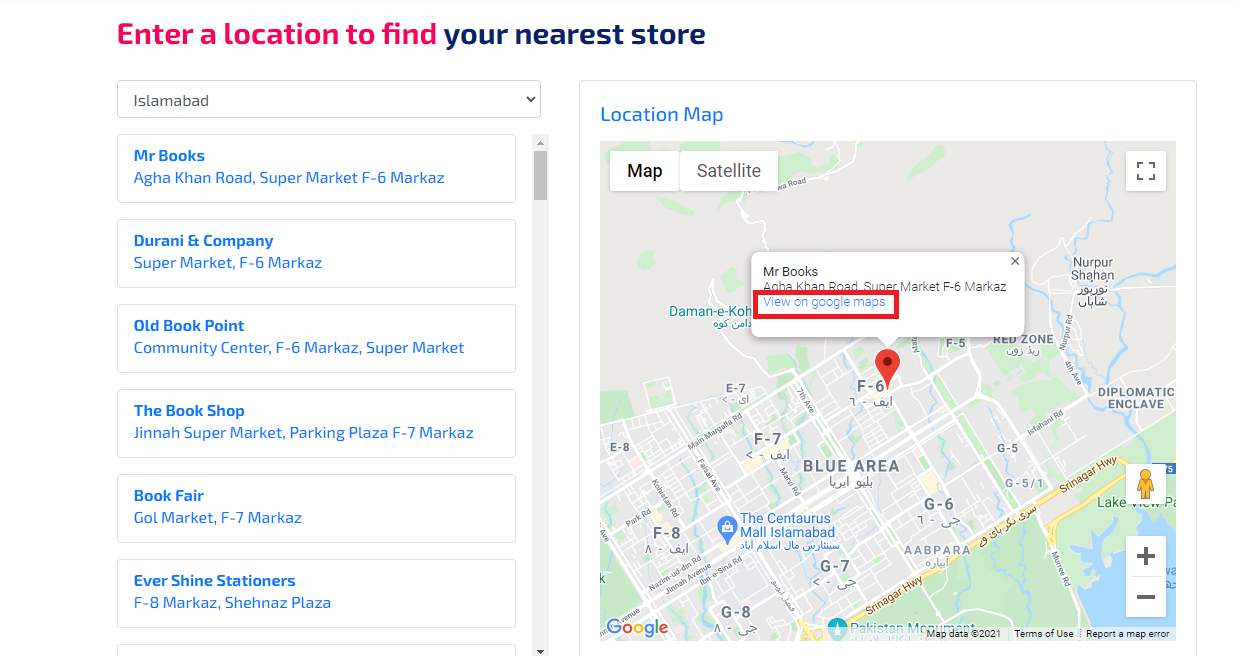 4. How to order t-card from the app?
If you are using the app, then tap on the menu button from the navigation bar at the bottom of screen.  Then choose the "Buy t-card" option. This will redirect to our "buy t-card" webpage.  After this, proceed as described above.
To wrap up, these are the four options you can use to order our t-cards.