If you are a student of matric and intermediate in a pandemic-stricken Pakistan, then there is a strong possibility that your education has been severely impacted. Especially from the lack of  valuable online learning resources. But don't worry as tutoria.pk Pakistan's first digital education platform has all the necessary study material for matric and intermediate students, under one roof. We have everything you need, from textbook question answers to  past papers to video lectures, textbook notes, and interactive quizzes, on our e-learning platform.
So stop wasting your time and start studying using tutoria.pk's mobile app or website. Follow the steps given below to download the application and sign up.
How to download tutoria.pk app?
Let's begin with how to download the tutoria.pk app from the play store:
Just like any other app, go to the play store app on your phone.
On the search bar type "tutoria.pk".  Now click on the install button and the app will start downloading.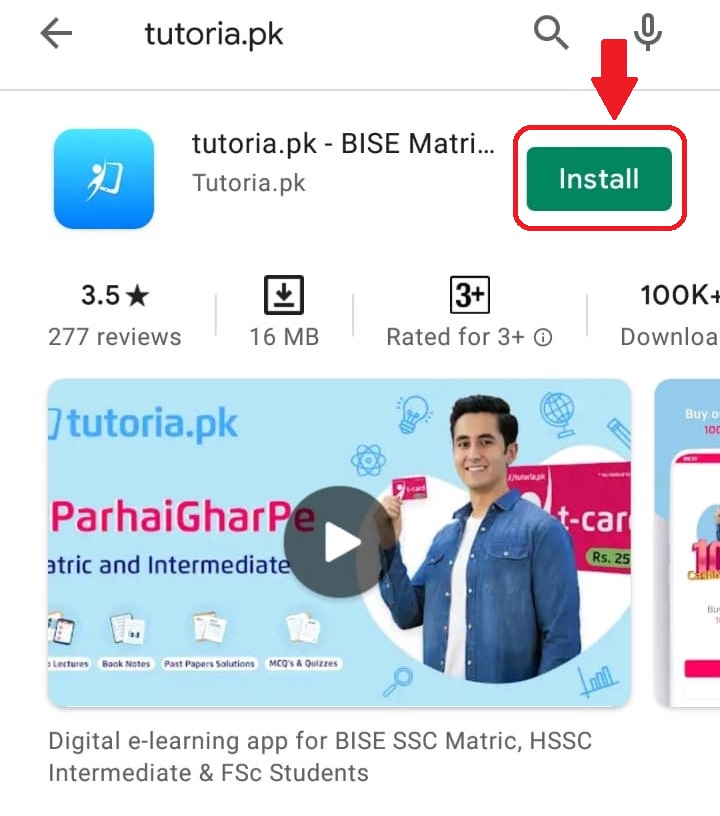 How to sign up on tutoria.pk app?
Now that you have the app downloaded in your phone, let's start the sign up process:
Afterwards, click on the open button.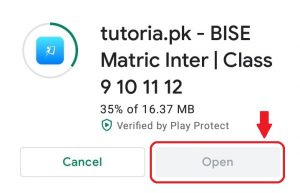 This will redirect you to the sign up page of the app.
Tap the sign up button which will lead you to the registration page.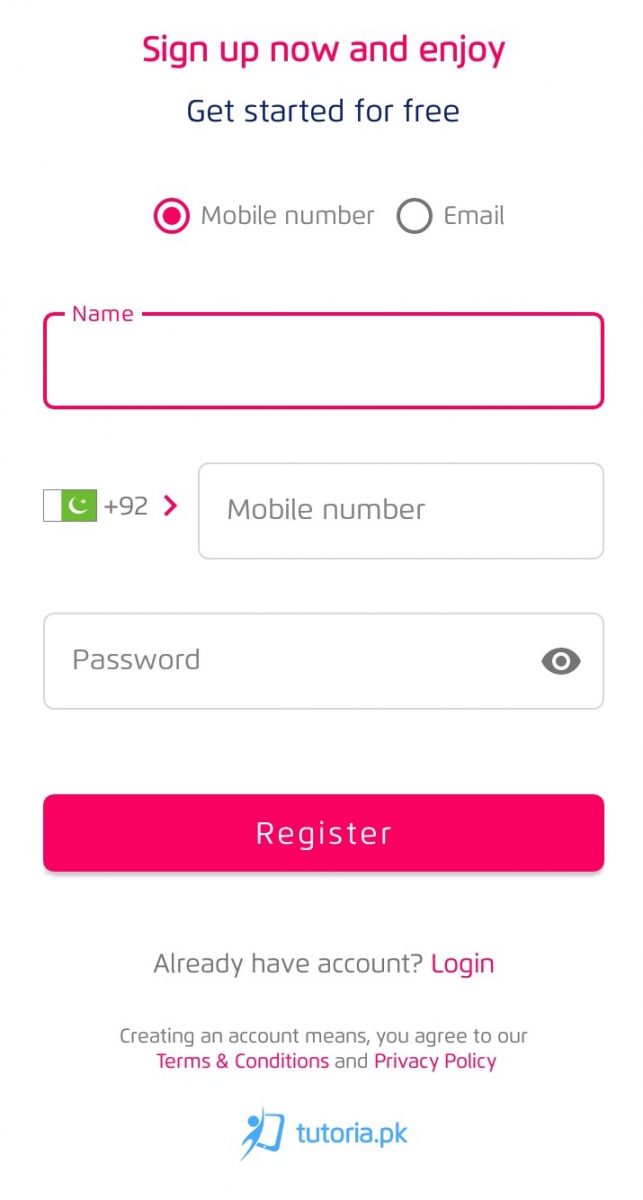 You can either sign up using a contact number or an email address. After you have entered the required information, click register.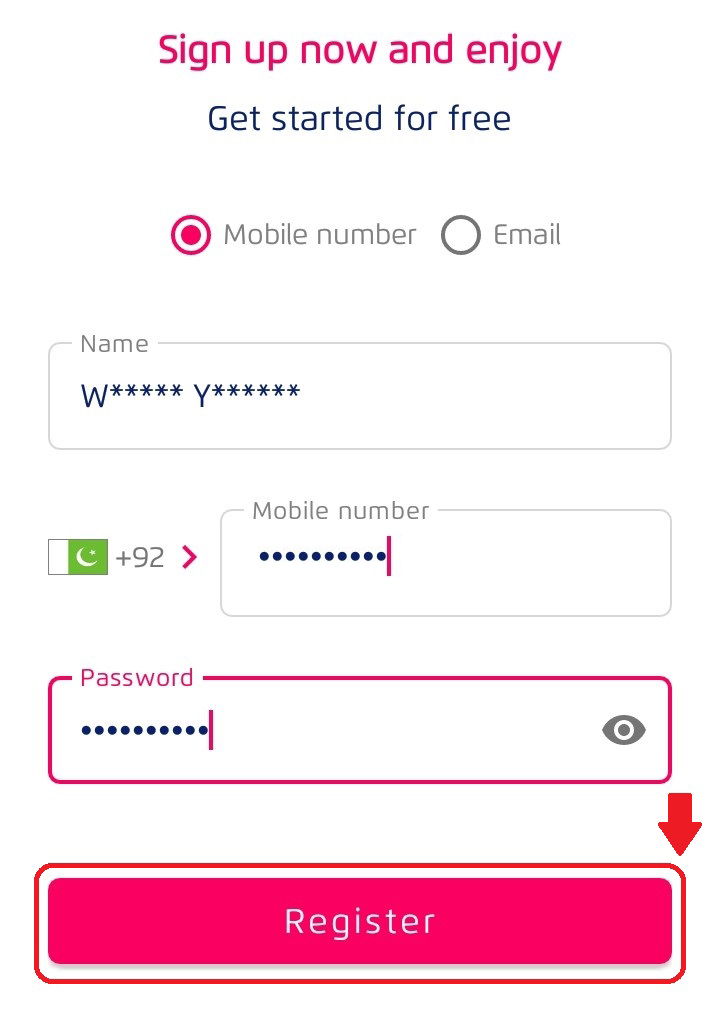 If you register using a mobile number, then you will be asked to verify your contact number via a verification code.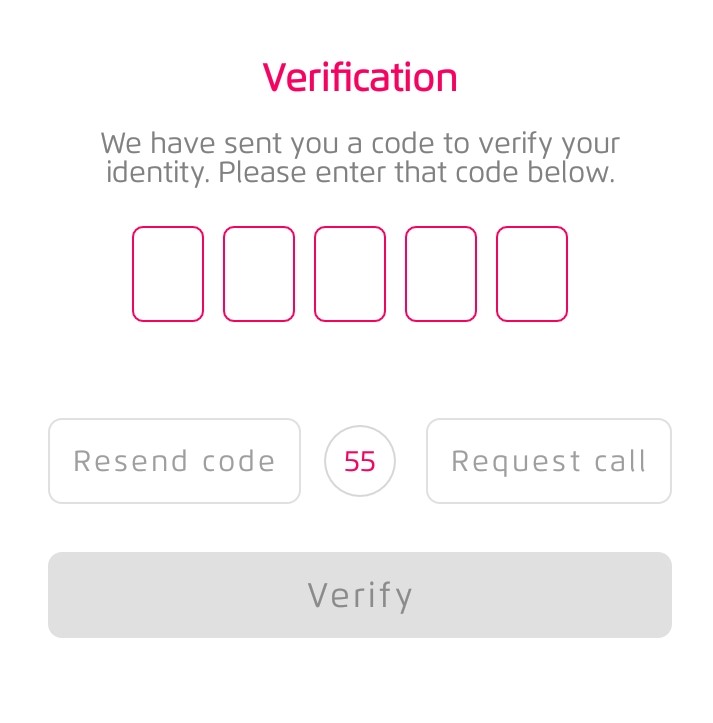 Enter the code that you have received as a text message in the designated slots and click verify. In case of email, you will receive a verification link. (for reference scroll down to the section below)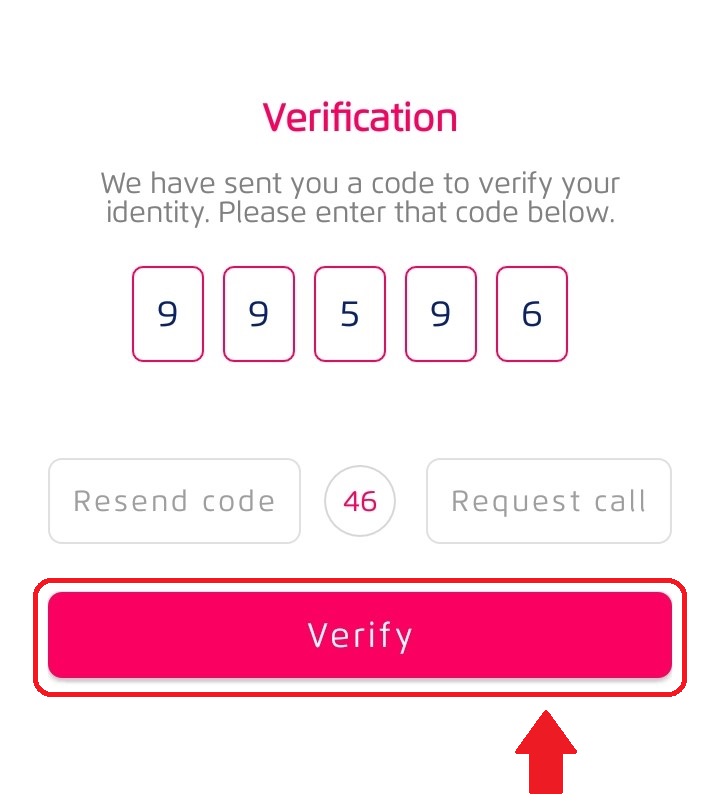 Then, you will be asked to select the requirements such as Board, Grade, and Group for easy access to your desired content.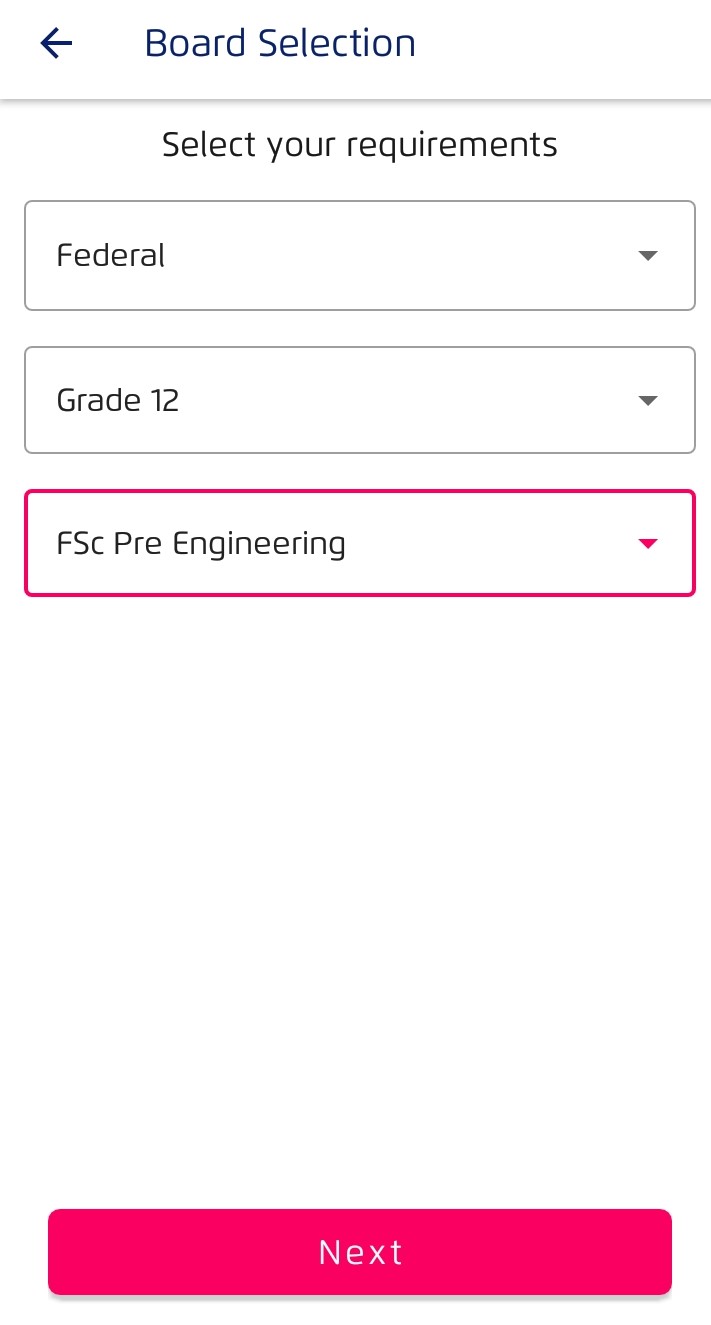 To complete the signup process, click the "next" button and Voila! You are successfully registered to tutoria.pk eLearning platform.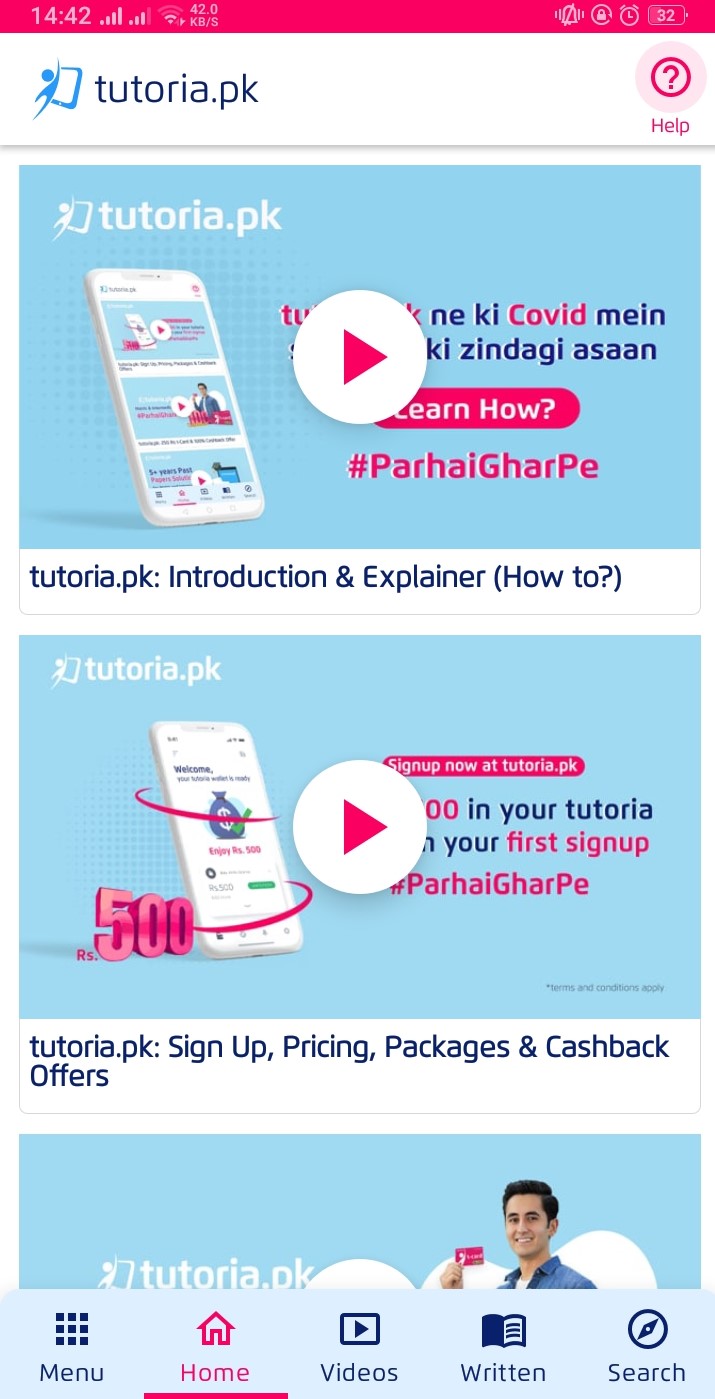 How to sign up on the tutoria.pk web portal?
If for some reason, you don't have access to a mobile device to download our app, then we have got you covered too.
Open a web browser and type tutoria.pk on the search bar.  After you have been redirected to the homepage of our website, click on the sign up button on the top right corner.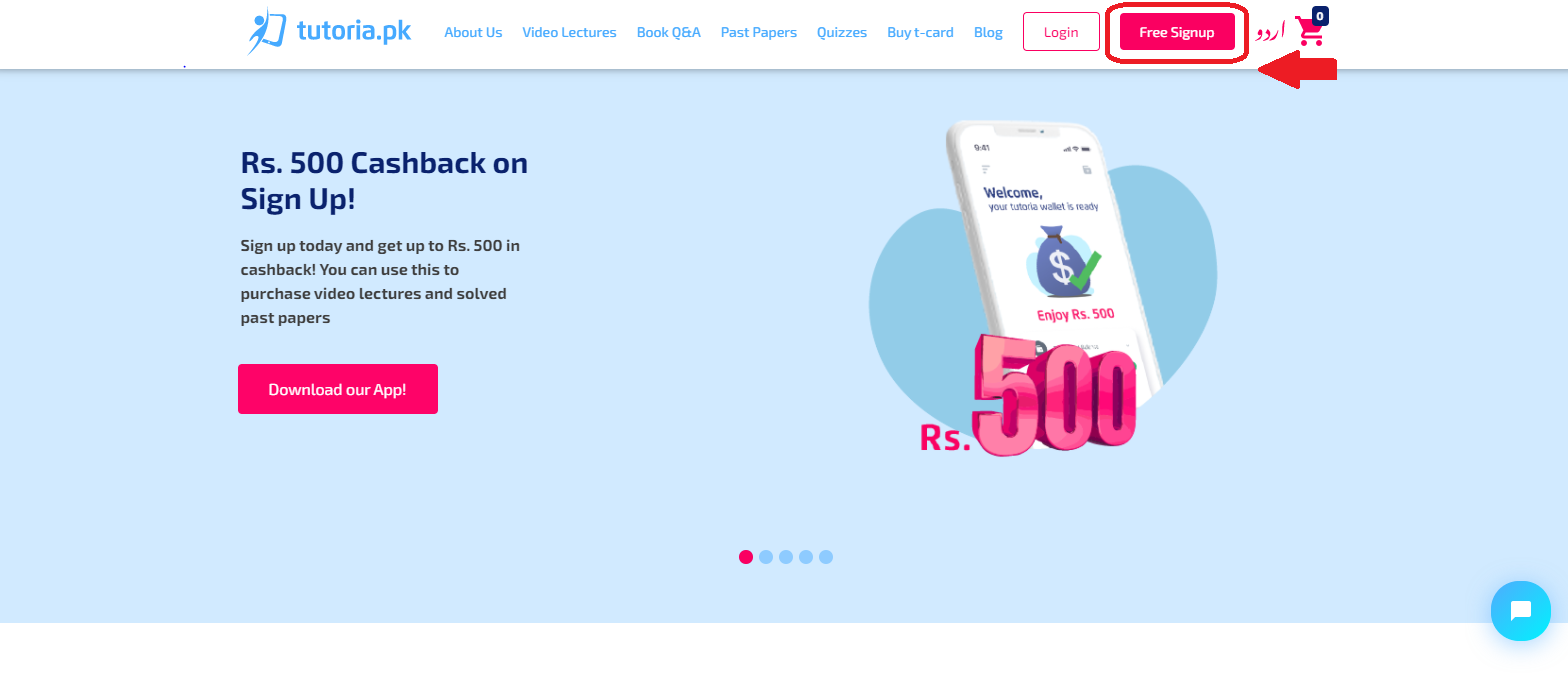 Now you will be presented with a page where you can enter your name, contact information, and password for registration.  If you are signing up via an email, you will receive an email with a link for email verification. However, if you are using a mobile number for registration, then you will receive a verification code via a text message. (Scroll up to the above section for mobile verification)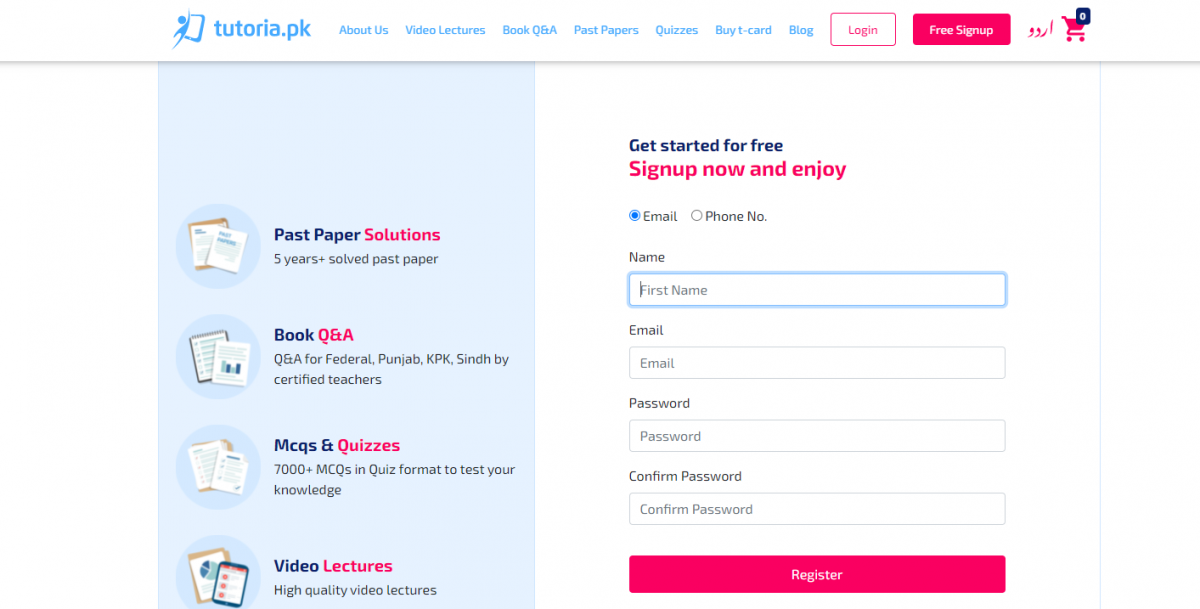 Once you have completed the necessary steps, click on the register button.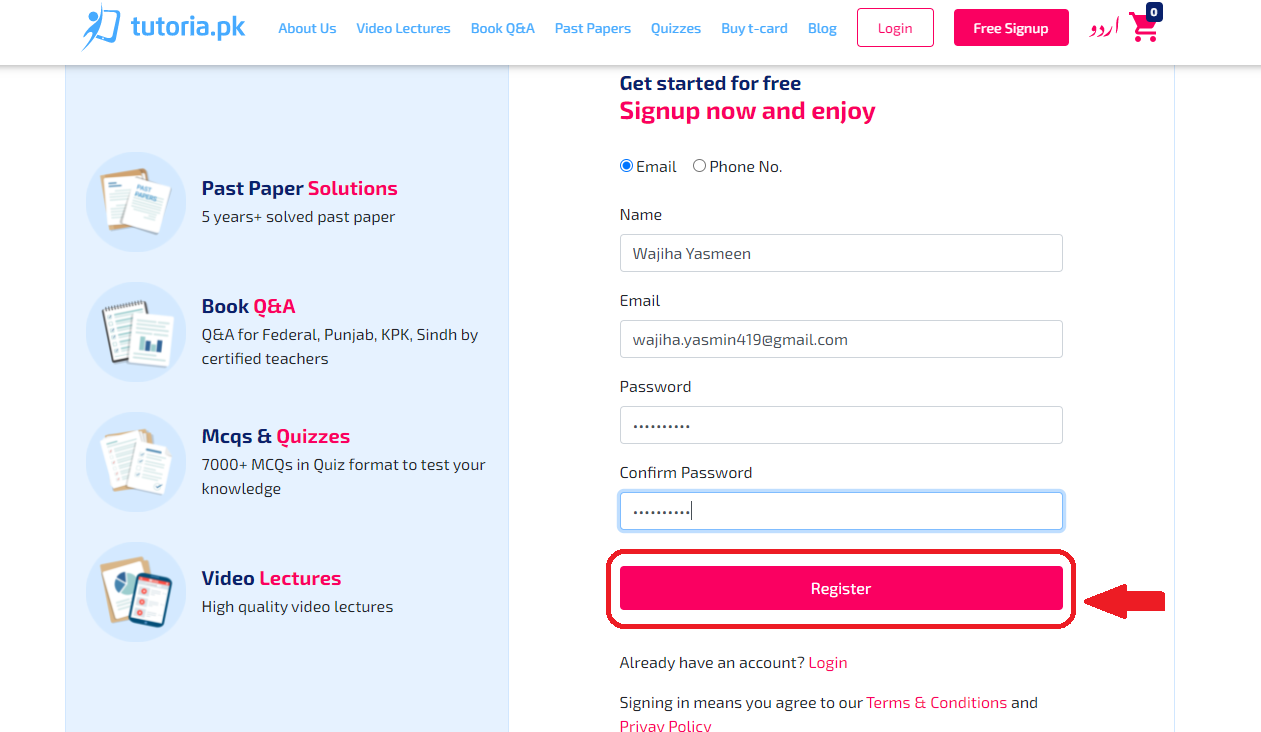 Then you will be asked to verify your email. To do so, check your inbox, open the email from tutoria.pk and click the text outlined in the following image.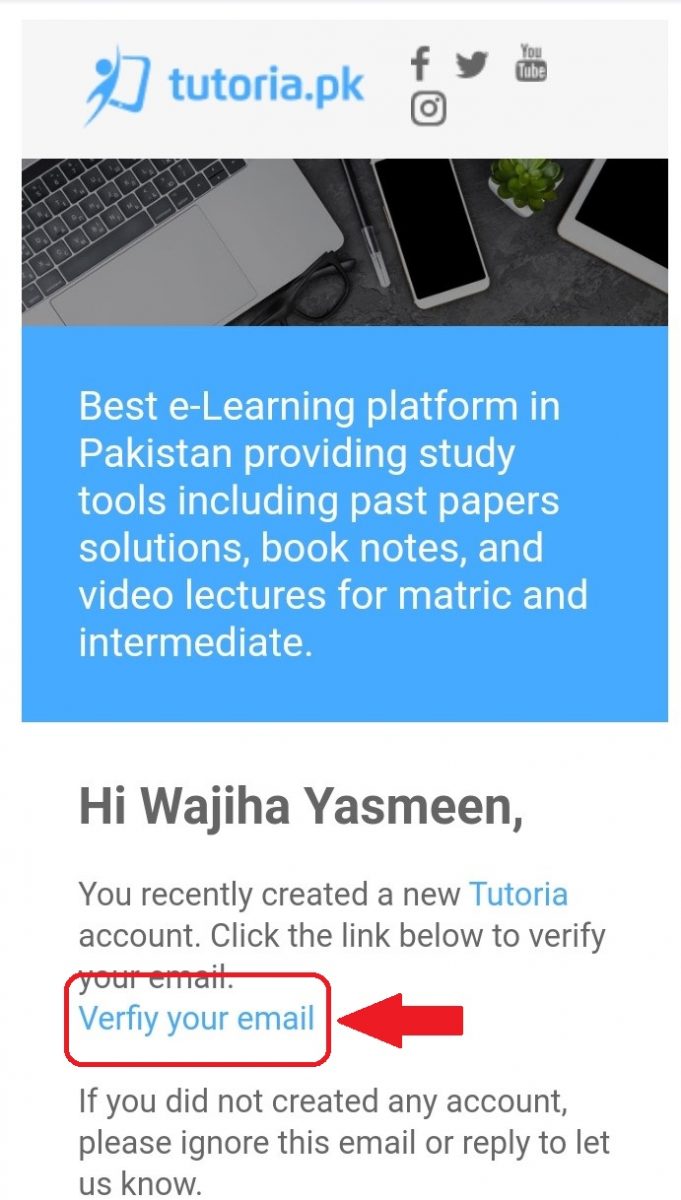 Afterwards, you will be asked to log in using your email address and password that you provided while signing up. Click on the "Login" button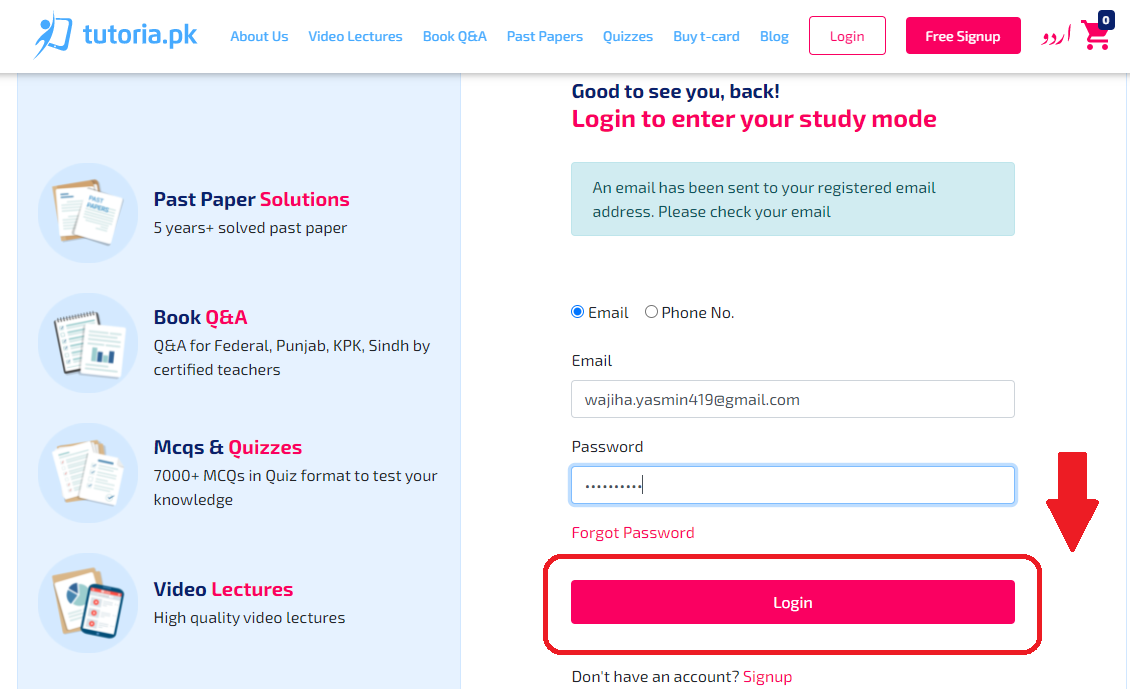 Now you will be asked to fill in your Board, Grade, and Group to select the subscription.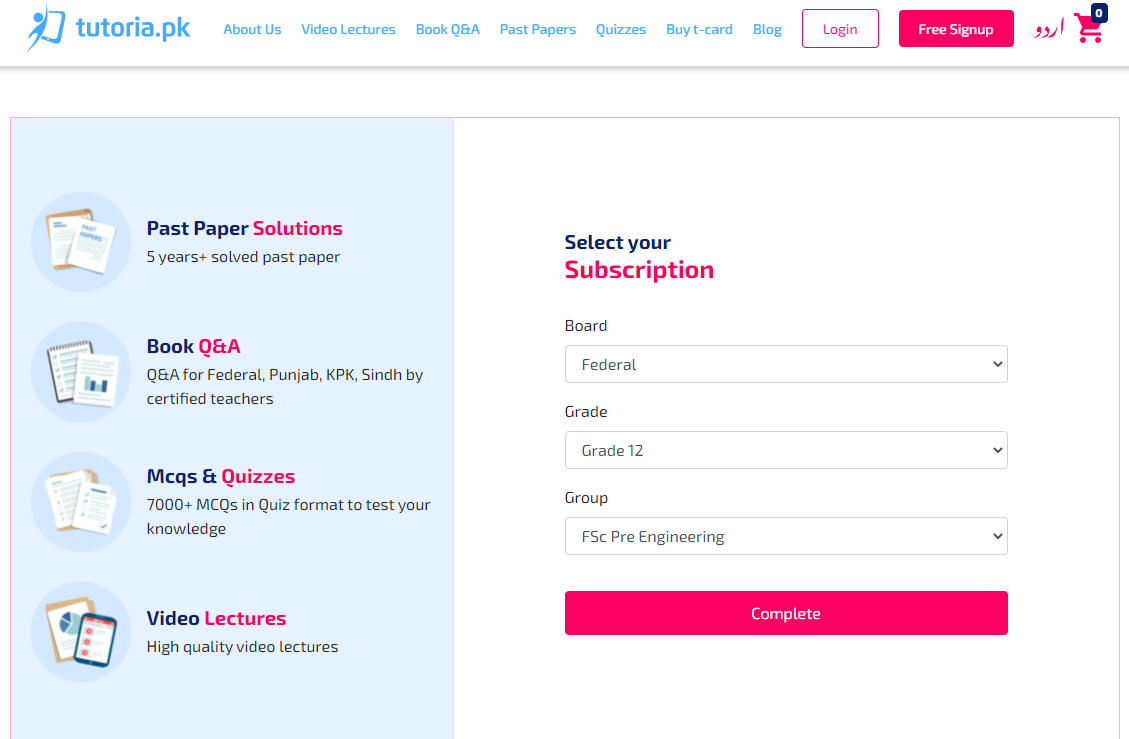 Ta-da! You now have access to premium quality online learning and exam prep content.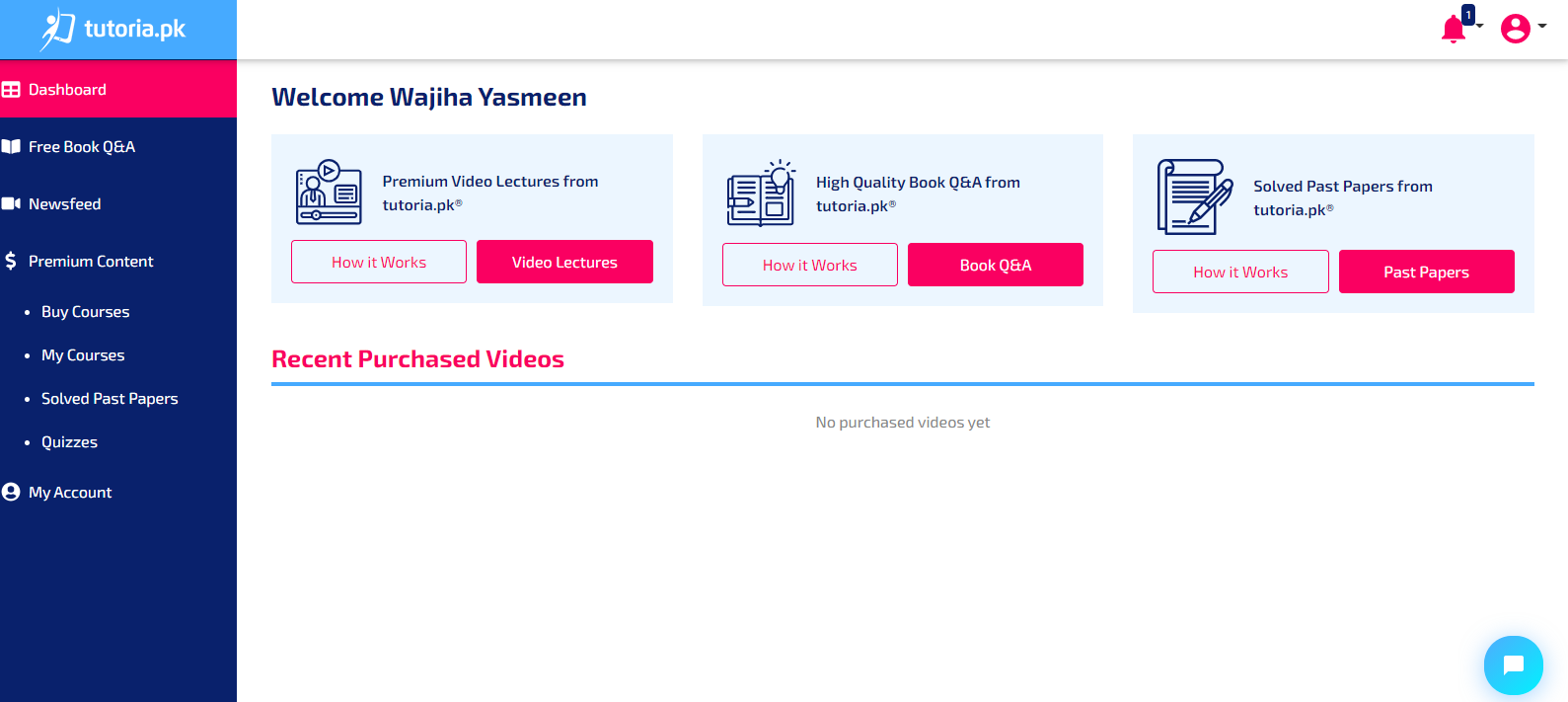 Enjoy learning safely and comfortably anywhere you want with just a digital device.