Are you always forgetting essential information before the actual exam? Want quality education from the home? tutoria.pk has worked tirelessly to bring students of Matric and Intermediate reliable e-learning solutions in the form of 4K Animated Video Lectures, 5+ years of Past Paper Solutions, 7000+ Interactive MCQs, and Quizzes and free Book Questions & Answers. 
Students can avail these phenomenal offers and cashbacks through t-cards available at your nearest bookstore. How? By using the bookstore locator on tutoria.pk students can find their desired location from the app and web. Let's discuss through the step by step process:-
Find Bookstore from tutori.pk web:
To find the nearest bookstore through our locator, start by opening tutoria.pk on your browser which will take you to the homepage. From the menu select the 'Buy t-card' option which will show you the below page: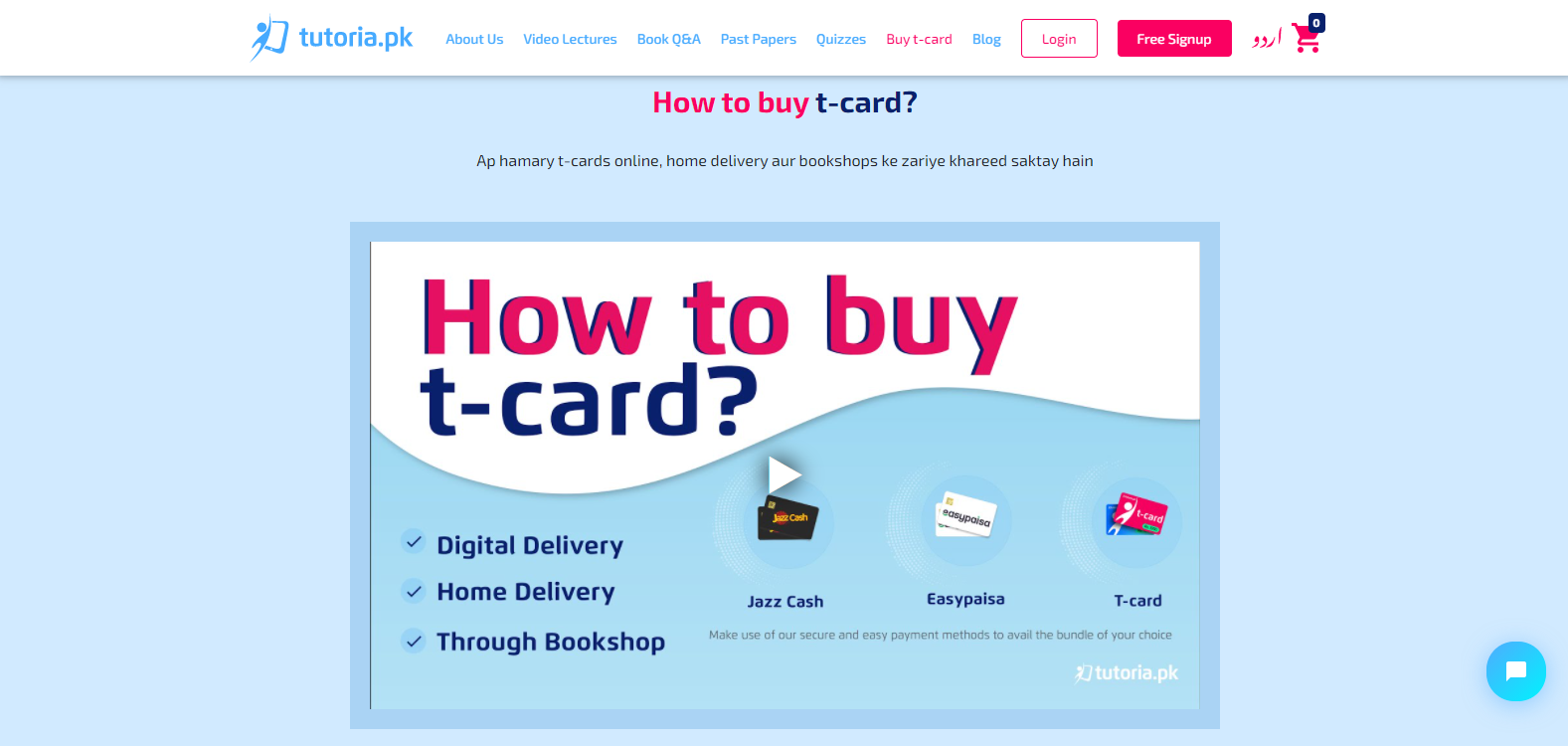 Now scroll down to find the toolbar that contains the 'through Bookshop' icon. Clicking on it will pop up the 'Location Map' on the left side. You can also select your city through the dropdown menu: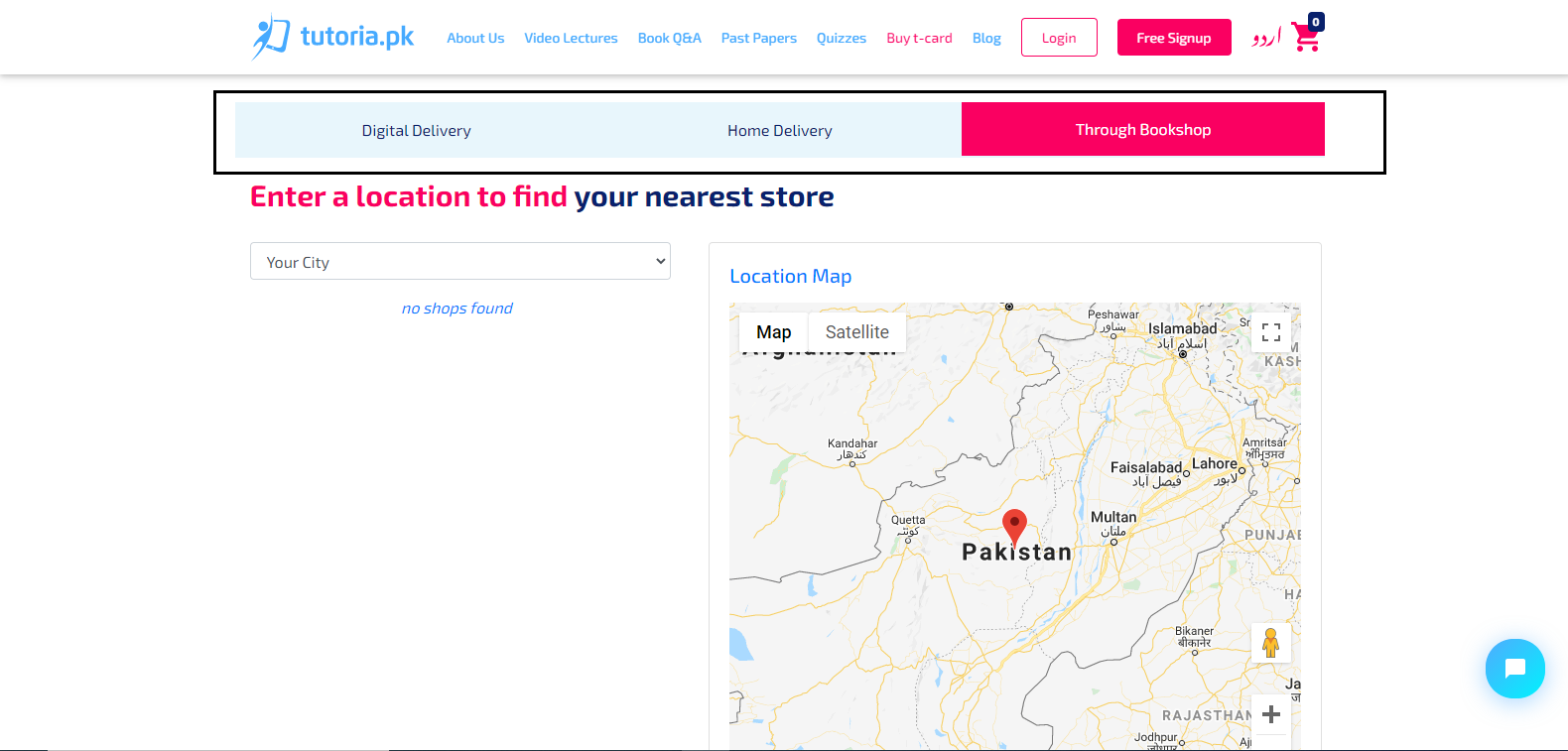 Next select the city using the locator which will show you all the shops containing t-cards. Find the bookstore nearest you using the Locator Map and receive directions to the location as well as shown: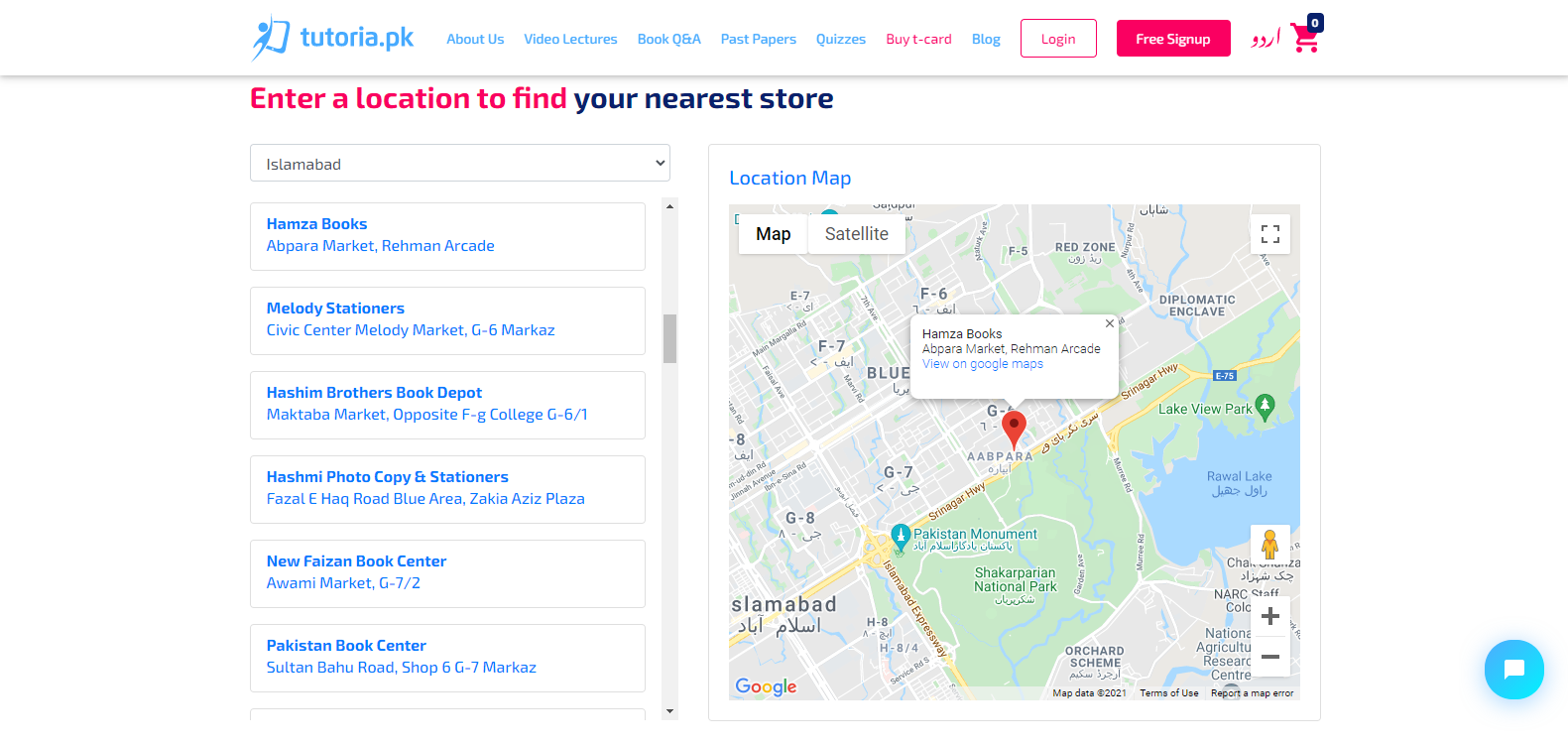 Find Bookstore from tutoria.pk App:
Students of Matric and Intermediate can use the bookstore locator using our app from their mobile phones or tablets. First download tutoria.pk's app and sign up with your credentials which will lead you to the homepage: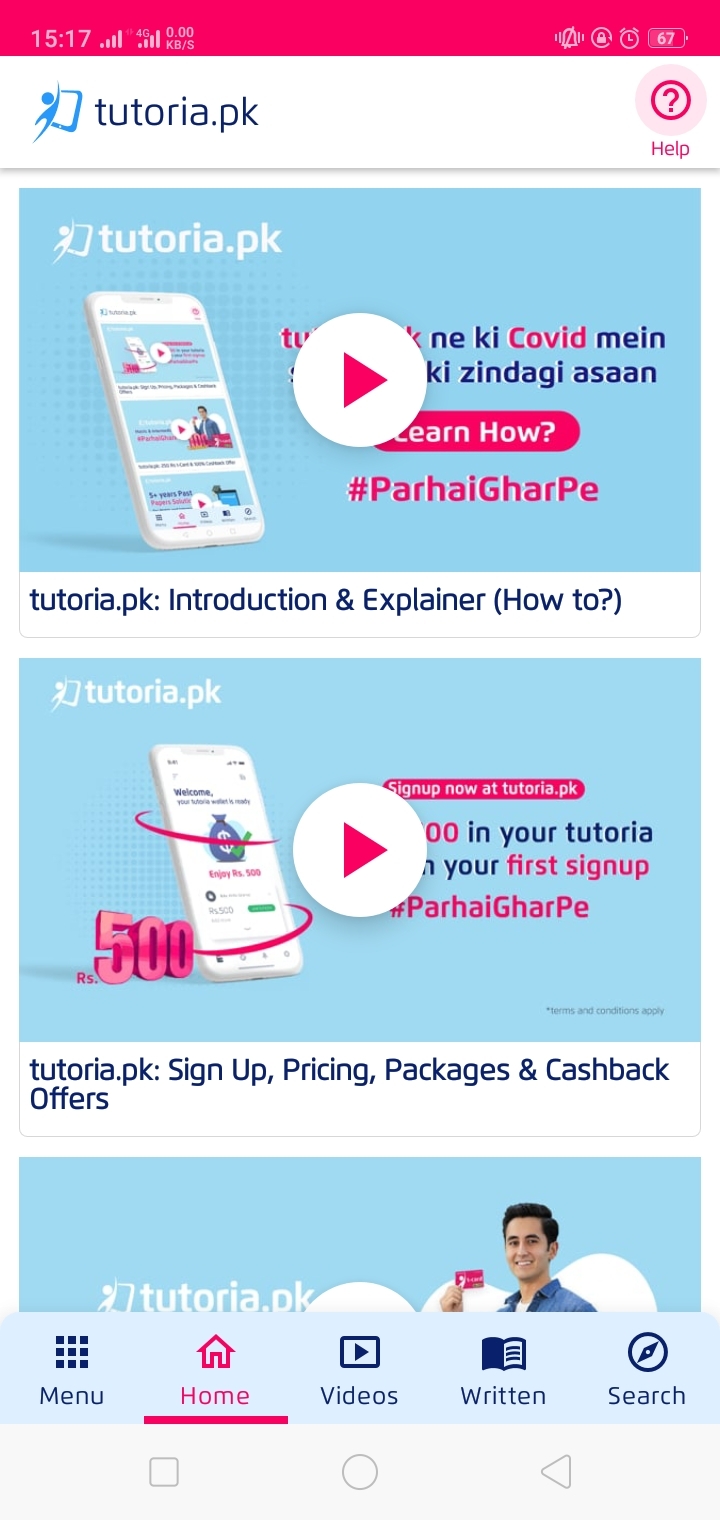 Next go and select the 'Search' icon on the toolbar which will open the 'Bookstore Locator' which contain the search option as shown below: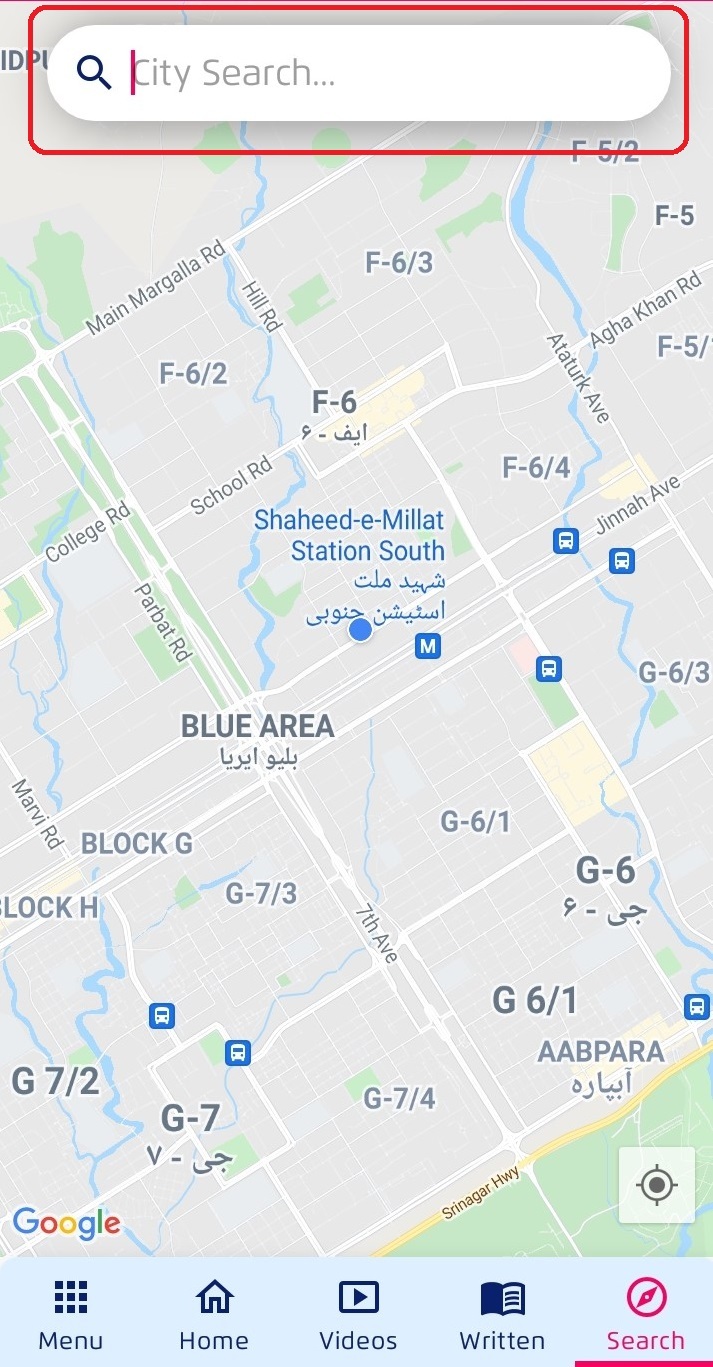 In the search bar type in your city as done in the image below which will present the number of bookstores in your area. Select the desired bookstore and the map will provide you the directions.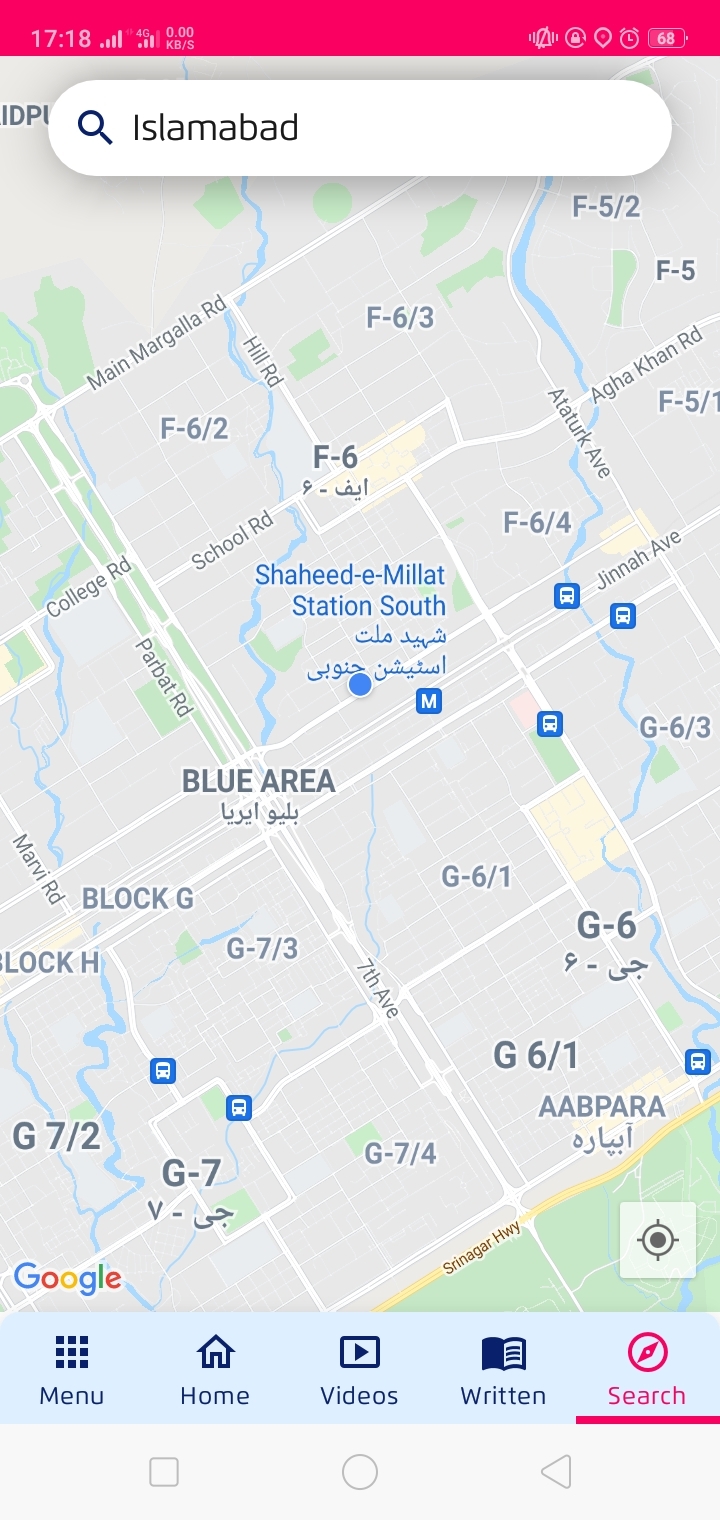 Below is another example of 'Lahore' with a selected bookstore in a specific location: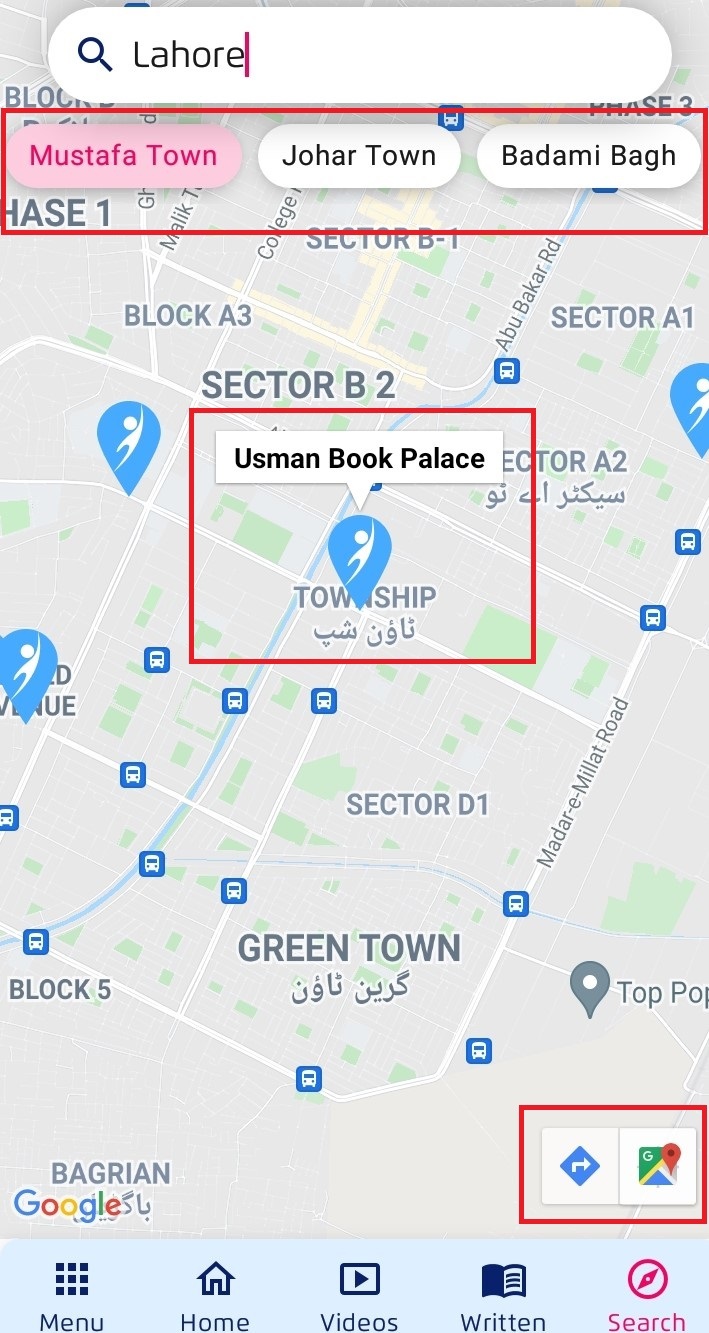 tutoria.pk is Pakistan's leading platform that is taking e-learning to the next level one simple solution at a time. So sign up today, find your bookstore and start your journey on our versatile platform that's open for every student in just a few clicks.