Have you ever run out of pocket money in the middle of the month?
Has the endless pleading with your parents to increase your monthly allowance gone in vain?
You are not alone. Money management is difficult for everyone, let alone intermediate students. There simply doesn't seem to be enough money to fulfill all our needs and desires. However, if your quest to seek more pocket money starts and ends with asking your parents for more money, then you are going in the wrong direction.
If you truly want to increase your monthly pocket money, then you should consider finding a job. Yes, there are plenty of job opportunities, even for intermediate students. As long as you are able to manage your school timings and exam preparation with the job timings, there is no reason why you cannot work.
So, if you are serious about boosting your monthly income, then here are the best possible ways to make money for intermediate students:
Tutoring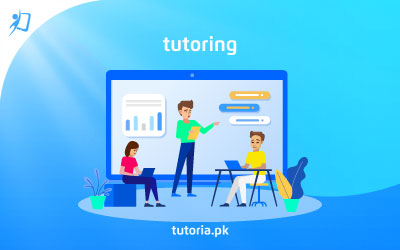 This is the most popular job opportunity among intermediate students. This is because many students prefer to have private tuitions rather than attend academies. So, create your own advertisements, or contact people you know with younger siblings. You can earn a considerable amount by tutoring other students.
You can even offer to tutor classmates and peers who are appearing for the intermediate exams. This way, you can conduct your own exam preparation while teaching others and earning money! Be sure that you have high-quality and reliable materials such as past papers solutions and book notes, to ensure that you can effectively and accurately teach others.
Babysitting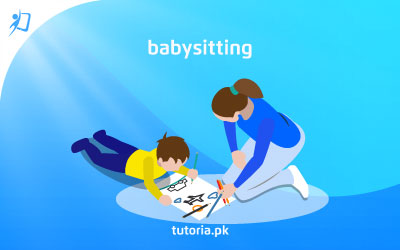 If academics is not your strong suit, you can still make money by watching after younger children. Parents often require babysitters to look after their children while they are busy with other work. Capitalize on this need by offering your babysitting services to relatives and family friends. You will need to negotiate the payment with the parents, but generally, students are paid for every hour or session that they babysit.
As a babysitter, you will be required to look after children. Sometimes parents will have other requirements, such as helping them with home work, or putting them to bed. But you will often have free time while watching the children, so you can undertake your exam preparation during that time. If you are good at handling children, then this can be a good job opportunity for you!
Freelancing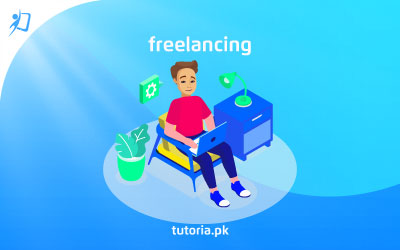 This is a great way to explore your talents and earn money as an intermediate student! There are plenty of freelancing websites that recruit students on a project-wise basis. Graphic designing, photo editing, content writing, translation, video production, and transcriptions are just some activities that you can get freelance job opportunities for.
If you are interested in any of these activities, then sign up for a freelance platform and try to get projects! It is a great way to earn extra pocket money. However, keep in mind that freelance jobs are usually per project, so you will need to continuously seek new projects to keep a constant stream of income.
Internship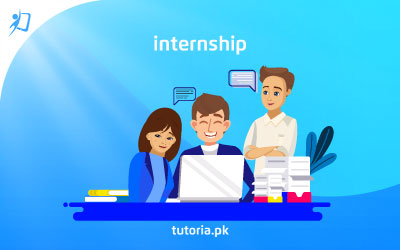 There are many organizations that hire intermediate students as interns. Some of these internships are even paid! Try to apply for an internship at a position that is related to your subjects and career path. For example, if you are a pre-medical student, then search for paid intern opportunities at a hospital, clinic, or research lab.
Finding a paid internship related to your field has numerous benefits. In addition to boosting your pocket money, it will give you experience that is attractive for university applications. Moreover, if it is related to your intermediate syllabus, then it can reinforce your exam preparation.
Call Center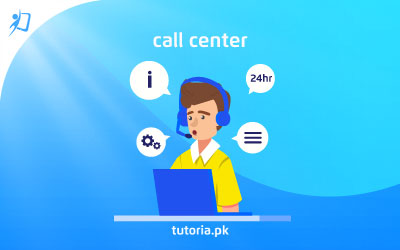 This is becoming another popular job opportunity among youngsters. There are many call centers in Pakistan that are providing jobs to intermediate students. Here, you will be required to attend customer phone calls for various organizations. You may even be required to make cold calls to potential customers as a sales representative.
If you have a good accent, vocal skills, and customer service abilities, then this is an ideal job for you. Call centers often pay very handsome base salaries, and some are even commission-based. However, some jobs require you to work night shifts, so be sure that you can manage working while attending school and exam preparation before you apply to such jobs.
These are just a few job opportunities for high-school students. Feel free to explore your options and find the best job for you. This way, your pocket money will become the last of your concerns!
Keep in mind that it may seem difficult to find a job at first. However, earning money is no easy task, and finding a job while in college can help you understand the value of money, thus helping you in your future.